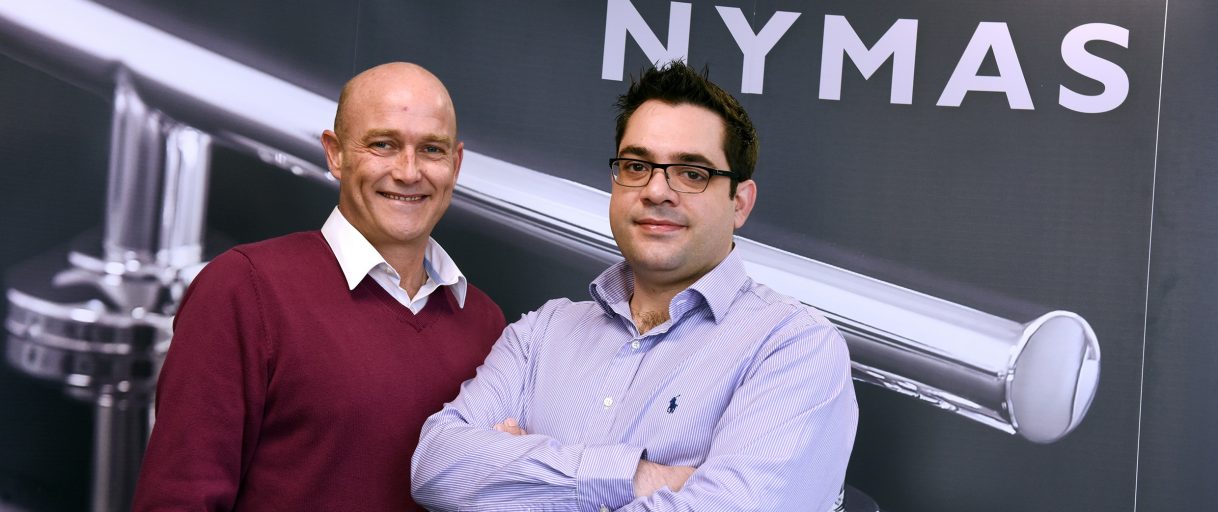 Businesses urged to 'take full advantage' of innovation support scheme
10th May 2018
Businesses in County Durham have been urged to take advantage of a Teesside University-led project which helps them to innovate and grow.
Craig Anderson, the Managing Director of NYMAS, has said the Innovate Durham project will help SMEs improve their business, making them efficient and competitive.
Billingham-based NYMAS, which manufactures bathroom and toilet equipment for elderly and disabled people, took part in Innovate Durham's sister project Innovate Tees Valley and received help to streamline its systems and processes as well as developing new product designs and implement new design processes.
Innovate Durham and Innovate Tees Valley are led by Teesside University, in collaboration with regional partners, and work with SMEs to help them meet new challenges in their business and grow through product and service innovation. Innovate Tees Valley has already helped more than 200 business improve services, products and processes and find new markets. The recently established Innovate Durham aims to help over 50 SMEs between now and July 2019. Services on offer from Innovate Durham include free assistance with bid writing and part-funded graduate placements, as well as the services of a dedicated business innovation manager.
Through Innovate Tees Valley, NYMAS took on two Knowledge Exchange Internships (KEIs), which saw graduates working in the company with support from academics at Teesside University. As a result, the company has made significant cost savings by bringing product design and development in house, as well as incorporating a greater degree of innovation and flexibility in its designs. It is also in the process of implementing a new Enterprise Resource Planning System to help the company manage its data across all operations and investigate ways it can operate more efficiently.
Speaking at an Innovate Durham information event at the Xcel Centre in Newton Aycliffe, Craig Anderson said: "There can be confusion about what innovation means, but it is simply looking at what you're doing and finding ways of doing things better. For us, as a small family business, Innovate Tees Valley was an extremely cost-effective way of getting the support we needed for growth, without having to commit to a large investment. We have really been able to get the most out of the scheme."
Suhail Aslam, the Innovate Tees Valley and Innovate Durham project manager, said: "Innovate Durham is a fantastic way for companies to get free or part-funded support in order for them to overcome the challenges of trying new things in their business. More than 200 business in the Tees Valley have already benefited from this support and we really want to hear from ambitious business in County Durham who would also like to take advantage of this project."
For more information about Innovate Durham or Innovate Tees Valley call 01642-384068 or email innovate@tees.ac.uk